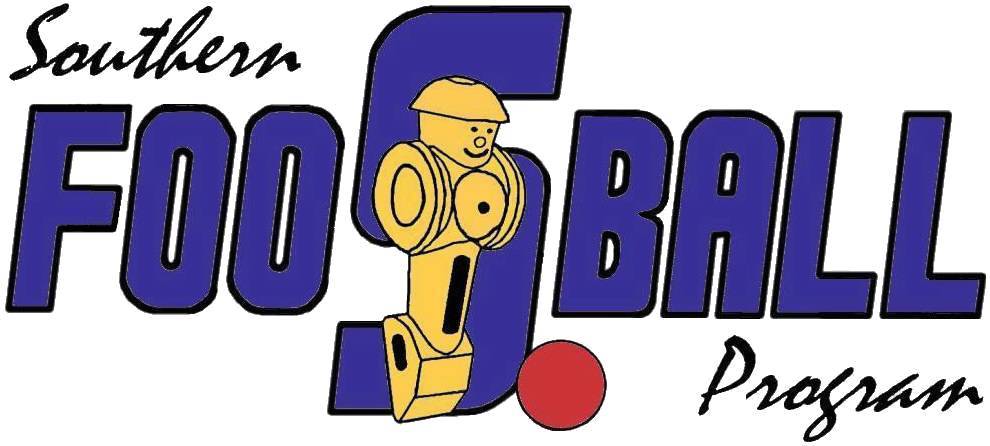 PROMOTIONAL SERVICES
Included below is information about how to become a part of the Southern Foosball Program. If you're interested, or your already involved, in promoting foosball in some way I'd love to use this Program to help you in anyway that I can. Whether your a business interested in hosting foosball tables and/or possibly tournaments or league events, or if your simply a player already involved organizing local foosball activities and need a forum for announcements and exposure, the Southern Foosball Program is available and ready to provide promotional services to those interested. However, just like in the real world, where there are services rendered, there are fees involved.
These services have been established and offered as a result of constant inquiries by pockets of foosball enthusiasts and foosball table operators scattered throughout the region, all requesting services like those that I have described below. I'm sorry that I cannot offer these services for free, the set-up & work involved is much more time-consuming than time that I have to spare. However, continuous requests for these services has finally motivated me to add the necessary staff needed to handle these chores. Promotional services like what I have described below are now available for those interested and willing to help cover the cost created by them.
The "Southern Foosball Program" primarily operates in locations affiliated with Tornado of Alabama and those locations establishing, in some way, a "Sponsoring" relationship with the Program. Listed below is information and fair pricing for promotional services that are commonly requested.
Click Here to jump down to related text included at the bottom of this page.

BECOME A PART OF THE SOUTHERN FOOSBALL PROGRAM

---

The actual charges for information submitted to be included on this website will be ultimately determined according to size and the set up necessary; however, the basic set up fees are listed and are subject to change without notice. Under certain circumstances the charges listed herein are possibly negotiable. Contact the Program Headquarters/Rodney Jenkins at (256) 734-6349, or jenkins@hiwaay.net for an accurate quote on charges for promotional services.
Check back periodically, information will be added as requests for similar services are presented to us.
Dedicated to promoting the sport of foosball! for more than twenty years..... Yeah right! .....I'll have to admit, my interest in this game-sport, over the years, has motivated me sometimes to go beyond the call of duty. At times I've pulled off some tasks that, well, if my daytime job boss had ask me to do, I'd quickly have told him just how far he could "take this job and shove it!". A few years ago, reality presented itself rudely before me and I suddenly realized that I had to draw some boundary lines to my sacrifices during my foosball promotional efforts. Although I would love to offer my promotional ability, tools, and services available at no-charge and simply for the benefit of this sport, there are expenses involved that I have to consider. I simply must manage all my present, and future, promotional efforts in a way that will allow them to fully fund themselves--start to finish; for several reasons this has become "priority #1". In order to secure my relationship with sponsors, I must require any business benefiting from the Program and it's website to help with the operating expenses involved.
---
[TORNADO OF ALABAMA]
[FOOS-GEAR & APPAREL]
[PARTS]
[TERMS OF SALE]
[SOUTHERN FOOSBALL PROGRAM]
[ALABAMA FOOSBALL PROGRAM]
Direct your questions or comments to the Southern Foosball Program/Tornado of Alabama/Rodney Jenkins at (256) 734-6349, or jenkins@hiwaay.net.