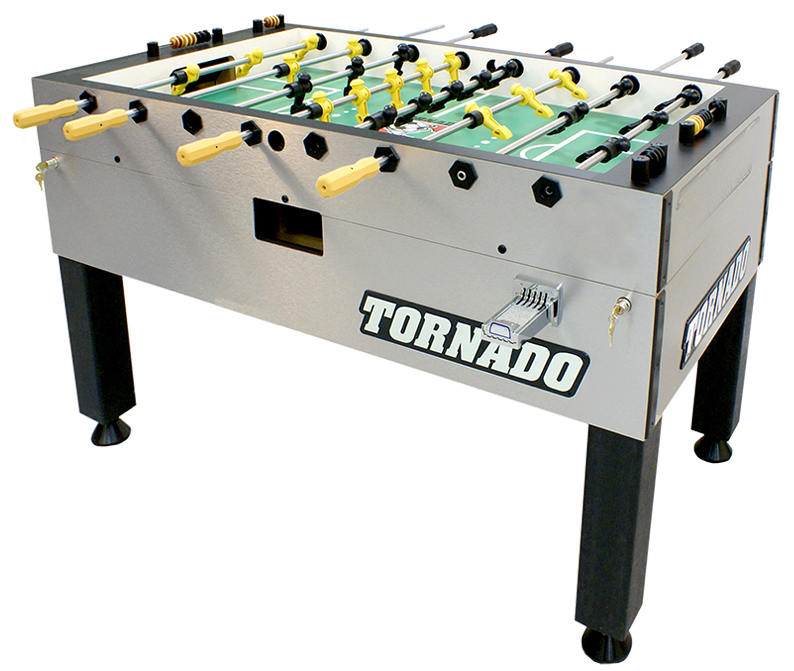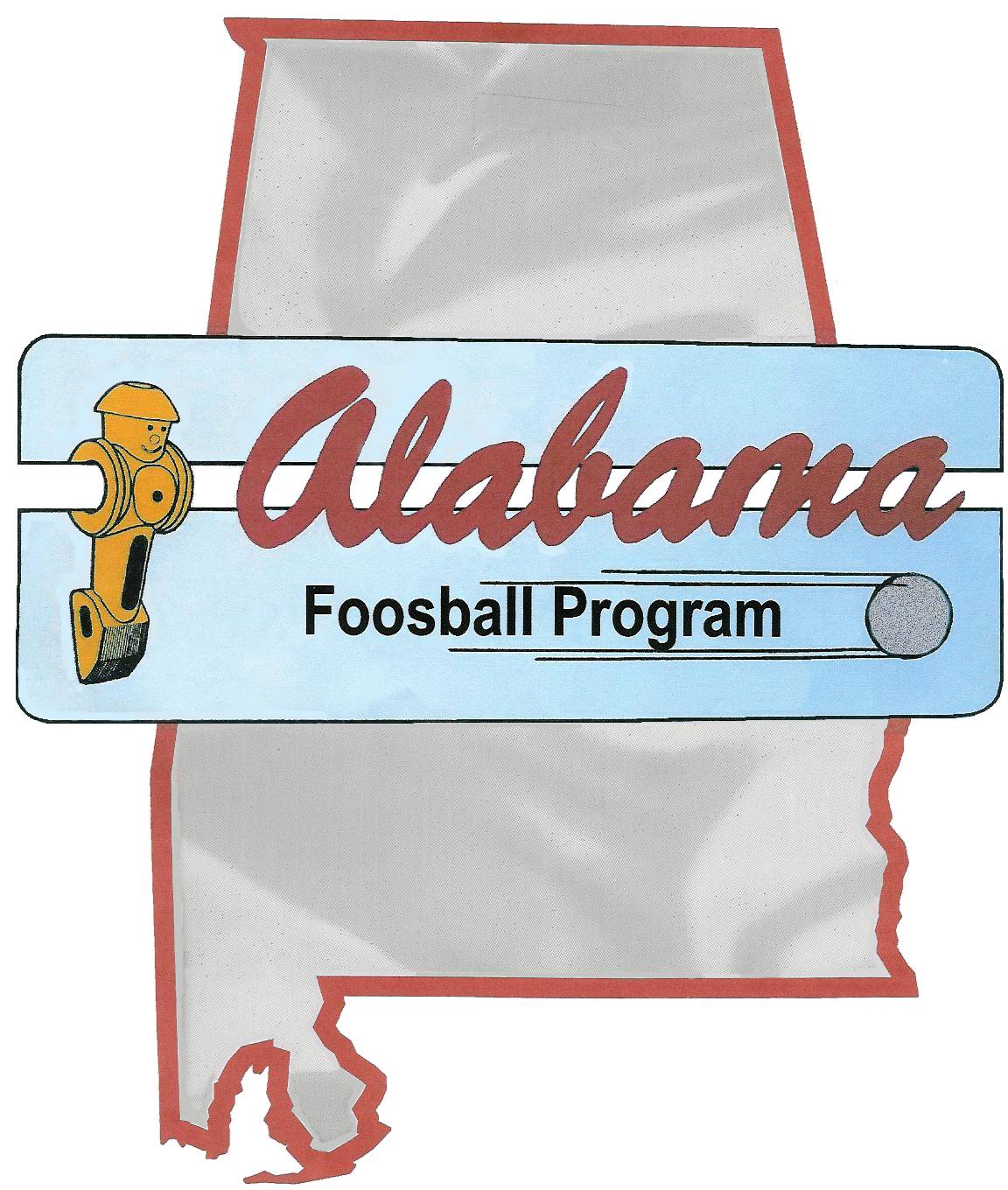 [FOOSBALL TABLES] .. [HOME] .. [COIN-OP] .. [USED] .. [PARTS] .. [BUY NOW!-TERMS OF SALE] .. [ALABAMA FOOSBALL PROGRAM]
---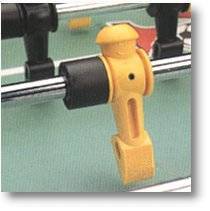 TORNADO FOOSBALL TABLE
PARTS
[TABLES] [USED PARTS] [BUY NOW!-TERMS OF SALE]
---
| | | | | |
| --- | --- | --- | --- | --- |
| PART DESCRIPTION | / | PRICE EACH | / | ITEM # |
| Ball | | ....5.00 | | B100 |
| Player-figure /BLK | | ....5.00 | | M100 |
| Player-figure/YEL | | ....5.00 | | M101 |
| Roll pin | | ....0.50 | | R100 |
| Pin-punch | | ....6.50 | | P400 |
| Bumper | | ....2.50 | | B301 |
| Split bearing (2pc) | | ....4.00 | | B202 |
| Bearing nut | | ....3.50 | | B201 |
| Bearing wrench | | ....6.00 | | B203 |
| Bearing-snap-in | | ....5.00 | | B101 |
| Handle | | ....6.00 | | H101 |
| Field trim (pair) | | ....17.00 | | F102 |
| Rod/2-man | | ....45.00 | | R102 |
| Rod/3-man | | ....45.00 | | R103 |
| Rod/5-man | | ....45.00 | | R105 |
| Rod/goalie | | ....45.00 | | R106 |
| Silicone/2 oz. | | ....6.00 | | S301 |
| Score disk/NEU | | ....1.00 | | S101 |
| Score disk/BLK | | ....1.00 | | S100 |
| Score post | | ....6.00 | | S102 |
| Score post rod | | ....3.75 | | S103 |
| Score post screw | | ....1.00 | | S104 |
| Leg leveler | | ....15.00 | | L201 |
| Goal def. plate | | ....12.00 | | G100 |
| Owners accessory kit | | .... | | K100 |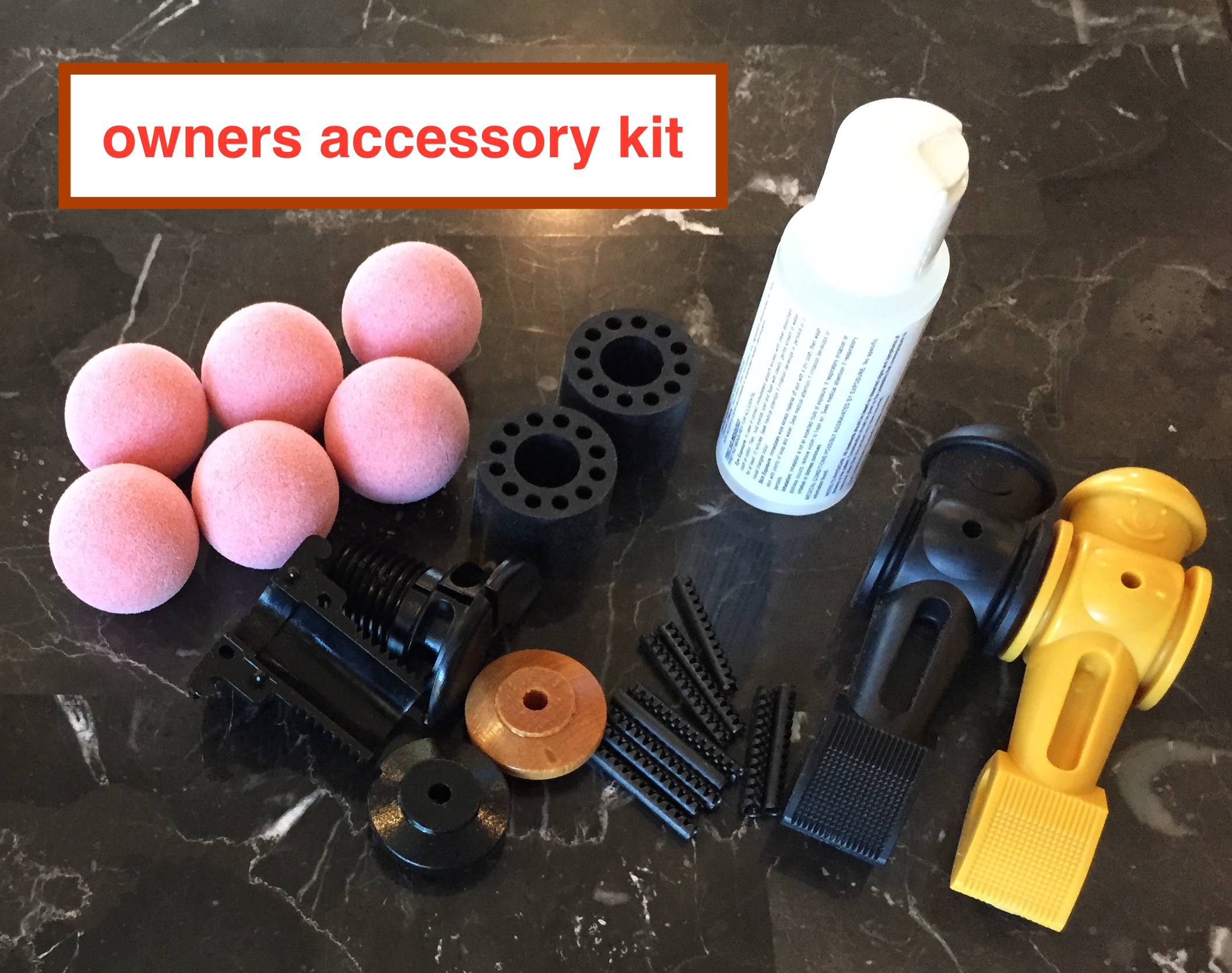 *The Owner Accessory Kit includes:
1 black and 1 yellow player-figure, 1 bearing, 1 bottle silicone, 2 scoring disks, 2 bumpers, 6 balls, and 10 roll pins.


*Other parts are available upon request.
*Prices are subject to change without notice!
*Discounts are available for new parts purchases of $75 & up!
*$12 is standard shipping & handling unless the order is large or includes heavy parts. I will usually quote a total with S&H included upon my response to your order request.
*See the [USED PARTS] page.

---
Buy Now! Click here for information about placing an order:

Thank You!
Contact preferably via email: Rodney Ala_Foos@yahoo.com
---
[TORNADO OF ALABAMA]
[PARTS]
[TERMS OF SALE]
[SOUTHERN FOOSBALL PROGRAM]
[ALABAMA FOOSBALL PROGRAM]
Direct your questions or comments to the Southern Foosball Program/Rodney Jenkins by email: Ala_Foos@yahoo.com.