USTSA
PRO TOUR ANNOUNCEMENT!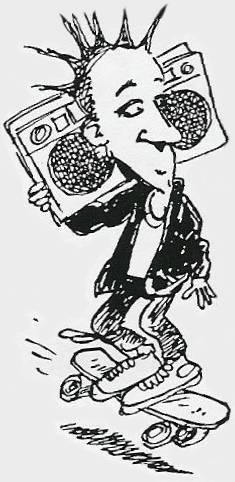 Welcome back my friends, to the
show that never ends, we're so
glad you could attend, come
inside, come inside...
by Bill Maloney, USTSA Tournament Director (November 2004)
[LATEST RELEASE]

Like the song says, "welcome back" and hold on tight. In the upcoming 4 months you will see a new beginning of what the future holds for us in the game of foosball. By March every single fooser will be ready to take the next step in what we would like to call "The New Generation of Foosball". The tournaments as we are accustomed to will no longer exist. New formats, new payouts, and a new tournament direction will replace those of the past.

Before we look to the future we must first pay tribute to the past. For the past 25 years I have been involved in the game. Since I was 15 years old, I have watched the evolution to the present. I have seen the rise and fall of the tournament soccer days. The rise and fall of the Dynamo days and the rise of the Tornado foosball table. For the past 30 years or so we've had great manufacturer support to play under. We have been blessed with pioneer individuals to the tour and the game of foosball itself. Names like Dave Courington, Link Pendley & Steve Murray. We will forever be in debt to them for keeping the game alive and taking it to the next level. The level, in fact, that we are ready to take one step higher.

So that brings us up to the present, but before I go on I must ask every player to go into this with a new outlook and an open mind. You will see changes you would have never thought you would see. Like I said before a new tournament direction, new formats and new payouts. So here we go!

We have put together a brand new tournament staff that is poised to run the show and take this up a notch. For the past few months I have been in contact with a foosball brain trust to put all of this together. I have spent many hours with Phil Schlaefer, Jim Stevens, Stacey Myers, Steve Murray, Gregg Elliott and many others to make this all come together. Just remember this is all new to all of us and it will take everyones 100% effort for 100% success.

All players will now play in their own player ranking.

Amateurs (formerly Rookies) will play with amateurs, masters with masters etc. We will allow a player to buy-up one package classification. An amateur can purchase a semi-pro package, a semi-pro may buy a pro package and a pro can buy a master package. When they choose this option they give up the right to play in their own class for that tournament. The monies in all the events have been adjusted. We have added monies in the women's events to allow the women to play the women. All player classes will now play in their own skill level.

We have changed the name from rookie to amateur. The point range will still remain the same. Each player that buys an amateur package will now have 5 events to play in. You still have the chance to purchase single events but only in your player classification. You will have amateur singles A, amateur singles B, amateur doubles A, amateur doubles B, and open mixed doubles. We will take the top 4 placing players in (A) singles and they will qualify for the finals on Sunday. We will take the top 4 placing in (B) singles and they will also qualify for the finals on Sunday. You may ask what is your incentive if you qualify on Friday to play on Saturday. We will seed the players on Sunday so the better you place the higher seed you will receive. If anyone qualifies 2 times, we will take the next highest player placing in both days. Kind of like a wildcard qualifier. On Sunday the top 8 amateur players will play an 8 player singles elimination tournament for the top 8 cash places. Anyone who makes it to Sunday is now in the money. This is the same for the doubles events. You also have open mixed doubles in your package. This is your only opportunity to play with a higher skilled player. The exact same format will be in place for the semi-pro players, with the 5 events and 2 chances to qualify for the Sunday finals. The pro's, women and masters now have their own divisions. The pro division is an all-new division with its own paybacks and cash. Remember a pro may buy up to a master package, but with the cash we have added and creation of the new division it should be plenty of incentive to stay in your own player class. Women now have their own divisions and will no longer be able to play in both classes. We have increased the monies to make it well worth your while to play in your own classification. The masters will just play the masters. All winners bracket matches will be on a timed schedule posted at the tournament. The new name for the masters events will be called Championship Division. There will be a lot more explained in the upcoming months but this is just a bit to get ya rolling. I look forward to seeing all of you in Las Vegas in March. And remember this is new to all involved. So thanks for your support & we will all reach the next level together.
---
Phil Schlaefer released the following statement:
(11/24/04 11:17 pm)

Hello Foosers,

I would like to define some clear goals for the upcoming International Championships and the USTSA Tour to come. I would also like to clear up some misconceptions and allay some fears. Any conjecture, or people attempting to speak for us, is appreciated, but is not necessarily accurate as to our intentions or the facts.

First however, Valley-Dynamo needs to be appreciated for the years of organizing and running our foosball tour. Without them, there's a good chance that we would not have had major tournaments for many years. We have all seen countless other attempts at operating a long-running tour with little success.

We also have Dave Courington and Link Pendley to thank as well. In no way have Dave, Link, Steve Murray, or anyone else at Valley "turned their backs on the Tour". In fact, nothing could be further from the truth! They are committed to the growth and health of tournament foosball. It has been their passion for decades, and will continue to be as we move forward into the new era. The Powers That Be should also be commended for being progressive in this decision to take the tour and the sport of foosball to the next level.

The first tour stop in 2005 is one part of the ENTIRE Tour for the year, just as the USTSA major championship events have been in previous years. Much effort and planning goes into each year's schedule. Valley has an aggressive league program that it has funded for the past 8 years now. It has added significant sums to the VIFA League Championships every year to pay out the guaranteed $40,000 in cash and prizes.

At least half a dozen annual VIFA state tournaments around the country also get manufacturer support. As many as 25 brand new tables are shipped to and from these VIFA-sponsored tournaments FREIGHT-FREE to help the local promoter run and liquidate these events! The majority of the individual competitions held at these state championships are the Opens, Semi Pro, Mixed, and DYP events etc., like you would find at a tour stop. Only 2 or 3 actual VIFA League events are held. This is a significant help for enabling us to play in more professionally-run tournaments throughout the year! This program of Promoter/Operator support convinced me to come out of a 7 year retirement to promote foos in the Bay Area. It's never been done before!

The USTSA membership fee has remained in place for ten years. But alas, the costs of postage, printing, organization, staffing, etc. have not. Nevertheless, Valley-Dynamo has held firm in its annual support of our tour. Much behind-the-scenes support takes place which often goes unnoticed, and I think it's time we recognize exactly what we have.

Each year, promotional plans are discussed on how to bring growth to the sport of foosball. Among other things, a VIFA junior program is in the works. Link Pendley's efforts outside of the USA have created growth for Tornado style foosball overseas. Bill, myself and the rest of the new leadership team look forward to continuing the sport's growth as we head into 2005 tour season.

This new tournament format is indeed a radical change to what we have been used to. There has been much data available to us to base these changes on. We looked at how many Rookies and Semi-Pro's actually placed in the money in the last 2 years worth of Open events, a span of 6 major events. We came up with only 2 Rookies and 2 Semi's!

We saw that there was an average of only 1 to 2 players who moved up in rank as a direct result of points earned from a major championship! The rest are moving up due to their performances at assorted state and regional events. We know that many promoters don't turn in accurate points (if any) for the Rookies and Semi Pro's because many of these players don't want to move up so that they can try to win their division at a major.

We absolutely know that just 1 or 2 individual players can delay the whole tournament for 500 people because they are competing in 6 different events (or more) at once! With the format changes of the last few year's we began to finish the weekend at a decent time, but there was still some havoc created with time constraints and scheduling conflicts from the earlier days of the event. If that system was still in place and suddenly 50 or more players than usual show up, we would be right back to massive delays and playing the finals at 3:00a.m. in front of zero spectators.

I CAN'T STRESS ENOUGH: EVERY MAJOR IS SOMEONE'S FIRST! First impressions mean everything. To new players, sponsors, whoever. We have not had a good track record retaining these people. This first Major of 2005 should have ZERO CONFLICTS! Making the tournament experience a fun and satisfying one is a primary goal of the new leadership, and we think a smoothly-run event helps accomplish that goal.

My earliest posts explained that this is a VERSATILE format that will be modified based on your input and some of our plan. WE VALUE YOUR OPINIONS and because of that we are making some additions.

As we can see from your posts, you are unanimous in agreeing that the rating system needs to be corrected. We also agree. All rating systems need a few basics to be accurate:
-lots of matches or tournaments, not just 3 or 4 a year
-players playing in their own skill level
-a consistent re-rating period


If a handicap system is used, players do not have to be closely aligned. Take billiards for example. There are 2 distinct divisions, the Pro division and everyone else! The Pro's play straight up but the rest are handicapped. That works fine for one on one matches. Foosball however, plays at least two-thirds of it's matches in a doubles format! In a lot of cases, there is a stronger player in one position than the other. Because of this intrinsic difference to most other 'sports', the surest way for a more accurate rating is to keep the players in their own divisions until they earn their way to the next, up or down.

For the Amateurs and Semi Pro's in men's and women's events, we are going to give you more exposure and attention for your accomplishments. A Top-20 list for all divisions will now be featured in Table Talk Magazine. More articles and features for all divisions too! Phil Kennedy had the right idea. The Table Talk will focus on ALL players! The annual USTSA Player Awards will now expand for all divisions as well! MVP, Most Improved, and all the rest, for ALL players.

In the tournaments themselves, each division will be seeded. The very best players in each division should be rewarded with a higher seed. Your points will be expanded to accommodate each and every player so the charts will be even across the board. This change will allow ALL promoters to turn in their local points to HELP their players. Players will change divisions AT THE END OF THE SEASON based on performance, not just attendance! Sandbagging will be all but eliminated! At the Majors, all semi-finals and finals participants in ALL divisions will be duly introduced.
YOU HAVE EARNED IT!

Here are some goals for the very near future:
-Exact timed out matches!
-Move the Open Mixed back to Friday!
-All matches for ALL divisions will be 3/5 winners side and 2/3 losers side!
-Deeper payouts for the flights as well as fat playoff dough!
-Qualifiers for the same tournament's Championship Chart to play the Masters!
-Accurate division ratings!
-Prize money increases for all divisions with lower entry fees!
-Sponsors for the PRO TOUR! The sponsor $$$ will be separate so there will be more $$$ in the Amateurs and Semi's!
-VEGAS HOSTING A MAJOR TWICE A YEAR!!!
-Adding Mixed Trips for the VIFA Championships 2006 (3-player team)!

Specific advantages for playing flight A & B at the 2005 Las Vegas event are:
-Improving your seed for the playoffs!
-Top finishers in each flight will now qualify for the Championship Chart at the next Major! The Pro and Women's event winners will also qualify!
-Package Deal bonus for the winners!
-Allowing for an even more accurate rating by accumulating the data from another chart!
-A chance for the 98% that don't finish high in 'A' to come back the next day and try again!

More additions to the 2005 International Championships:
-17 & Under Singles & Doubles!
-A true Pro-Am DYP for all players not in Open Mixed Friday night included in your package!

Among the many additions, you may have seen 'QUALIFIER'! Few if any sports allow someone to walk in off the street to enter and play the best players in the world. As with almost all Pro Tour's, qualifying events allow lower ranked players to play at the top level, if they earn it. Win your qualifier and you earn the right to play the best!

This is an exciting time and we thank you for your patience and passion.

More to come!
Best, Phil Schlaefer

BTW, Bill, Jim, Stacey and myself will be meeting face-to-face in a couple of weeks to hammer-out a new ratings system and further develop our game plan for the 2005 season and beyond. Please email us with your constructive ideas regarding the points system and the other important issues. This will allow us to put together a comprehensive agenda for our meetings. We are dedicated to continuing the growth of the sport. and with your help and input, the skies the limit!
bmaloney@new.rr.com
tslmail@earthlink.net
jim@insidefoos.com
stacey@foosball.com

---
THE NEWSLETTER OF THE PRO FOOSBALL TOUR NO. 17
(January 2005)
U.S.T.S.A. ANNOUNCES INTERNATIONAL CHAMPIONSHIP ENHANCEMENTS.
United States Table Soccer Association Tour Director Bill Maloney has announced that there will be several notable additions to the USTSA foosball tour and the upcoming USTSA International Championships in Las Vegas. Included among these enhancements will be the implementation of a new and more accurate ratings system, and the creation of an all new "Package DYP" to be held simultaneous to the Open Mixed Doubles event on Thursday evening in Las Vegas. This brand new event will be included in everyone's Package Deal as an option for non-mixed players and will feature $2200 in prize money. The Amateur and Semi Pro Singles events have also been given added value, with the winners of each singles flight now earning free World Championship Package Deals for their efforts. Also, the winners of the Amateur, Semi Pro, Pro, and Women's Singles and Doubles events will now qualify (and earn free entry) for the big-money Championship bracket at the 2005 World Championships.
These new additions to the tournament format and the professional tour are part of a constantly evolving process which the USTSA hopes will help take the tour and the sport of foosball to increasingly higher levels. "Our goal is to do whatever it takes to create the ultimate playing environment for the tournament fooser", states Maloney. "We have a clear vision of where we would like the sport of foosball to be in the coming years and we will do whatever we can to make that vision a reality. We are listening to all of the constructive input we have received and will take the best of it and make it part of our plan."
Maloney's goals also include growing the player base through VIFA league play, a national network of foosball promoters, more media exposure, and by doing everything possible to get younger players involved in the great sport of foosball. Bill also hopes to "spice-up" the major tournaments by offering increased prize money, showcasing the winner's of all divisions, and holding several different types of mini tournaments, among other things.
Maloney and company also released the dates of both the National Championships in July (at a location TBA) and the World Championships, which will again be held at the DFW Hyatt Hotel in Texas over Labor Day weekend (August 31-September 5). Look for more information on both of these events to be released shortly.
The changes and additions to the 2005 pro tour and the Las Vegas International Championships are as follows:

$2200 HI-LO DRAW-YOUR-PARTNER FOR PACKAGE BUYERS IN LAS VEGAS.
This newly-added event will feature a $1000 first place prize and be open to all package purchasers who do not play in Open Mixed Doubles. The high-low format will allow the top-rated player to be drawn with the lowest, and on down the line. You cannot be in any other USTSA event to compete in this exciting new DYP. VIFA league players still in events will be allowed to play. Walk-up entry fee for this event will be $75.
THE NEW POINTS SYSTEM.
Among the highlights of the newly configured USTSA ratings system will be a more accurate accounting of a player's points and a more realistic "weighting" of state and regional events. Also, players will maintain their rating throughout the season. You can only go up or down a ratings class after the season has been completed. In other words, players who begin the 2005 season rated as an Amateur will be able to play as an Amateur at this year's World Championships. There will also be lists of the top seasonal performers in each ratings division published in Table Talk, with Player of the Year Awards in each category handed out at season's end. The first tournament to utilize the new ratings system will be the upcoming International Championships. There will be a more definitive explanation of the new system published at a later date.
FREE WORLD CHAMPIONSHIP PACKAGES TO THE WINNERS OF EACH OF THE SINGLES FLIGHTS.
This new enhancement to the Amateur and Semi Pro flights adds more value to the events by offering a free World Championship package to the winners of both Amateur and Semi Pro singles flights. Of course the winners of the individual flights will also go into an 8-person playoff with a $1000 check handed out to the lucky winners in each category.
WINNERS OF AMATEUR, SEMI PRO, PRO, AND WOMEN'S SINGLES/DOUBLES WILL QUALIFY AND EARN FREE ENTRY TO THE CHAMPIONSHIP EVENTS AT THE WORLD CHAMPIONSHIPS.
Win one of the main Singles or Doubles events in Las Vegas and you will qualify to play in the big money Championship event at this year's World Championships. The winner's of Amateur, Semi Pro, Pro, and Women's Singles & Doubles in Las Vegas will qualify to play against the big boys in Dallas at this year's worlds. Their Championship Event entry fee will be covered as well, and they will also be allowed to play events in their regular ratings category.
WORLD CHAMPIONSHIPS WILL ONCE AGAIN BE HELD AT THE DFW HYATT ON LABOR DAY WEEKEND.
The DFW Hyatt Regency at Dallas/Fort Worth Airport will be the host of the Worlds for the 10th time in the last eleven years. This year's big event will be held August 31-September 5 and will feature several new and original events and an all-new ballroom set-up.
NATIONAL CHAMPIONSHIPS WILL BE HELD JULY 1-4 IN A LOCATION TO BE ANNOUNCED.
The National Championships, featuring the always-exciting Masters Singles competition, will again be held over July 4th weekend in a city to be announced. After some speculation as to whether this event would be held at all, we can assure everyone that it will go off as planned this July 1-4.
ATTENTION PRO MASTER PLAYERS:
There will be a mandatory meeting for all Pro Master players held at 1:00pm on Friday March 4th at the International Championships to discuss, among other things, your roles in the sport's future.
ATTENTION REGIONAL PROMOTERS:
As part of a plan to build a national network and create a more unified front, the USTSA is putting together a brand new promotional package for promoters and operators that will also provide the directors of sanctioned state and regional tournaments with brand new Tornado tables to use for their event. You can learn more about this unique new program in Las Vegas or by emailing bmaloney@new.rr.com
Thanks and we'll seeya foosin'... Jim Stevens
---
[HOME]
[ABOUT THE PROGRAM]
[CLASS POINT RATINGS]
[TABLES FOR SALE]
[SPONSORS]
Direct your questions or comments to the Southern Foosball Program/Rodney Jenkins at (256) 734-6349, or by email: jenkins@hiwaay.net.